What is Awaken?
In April 2013, Cornerstone Church began a building campaign called Awaken. Our pastors and elders had been praying about the next steps for Cornerstone, and we all agreed that God's desire was for us to invest in people. Our desire was that God would awaken us in every way – through His presence in our services, a stronger spiritual atmosphere in our church, and a greater passion to reach people in our community who don't know Christ. Awaken is all about reaching people for Christ and helping them awaken to God's love and purpose for their lives. Awaken is not about building new buildings, but in order to reach more people in our community, we do need more room. The campus renovations will allow us to accommodate more people in every ministry of Cornerstone Church.

Thanks to contributions from the church, we were able to pay cash to complete the renovation of the Chapel, which was Phase One. We have had to make a few changes on the project which led to some delays. One delay was freezing weather in January 2014, which caused water damage in the Kids Building. While repairing the water damage, we were able to do some updates in the Kids Building which were also funded with cash given toward the campaign. Another project delay was regarding the renovation estimate for the Main Auditorium which is Phase Two. After making some changes to the renovation plan and accepting additional bids from other builders, we now have a signed contract with a new builder and construction on the Main Auditorium is getting underway.

During the campaign, we continue to reach out to our community, and God continues to bring more and more people to Cornerstone Church. The best part is that campus renovations are not the only changes we have been seeing at Cornerstone Church. The people of our church are also awakening to God's purpose for them. When we began the Awaken campaign, we made a commitment to fulfill God's purpose for Cornerstone Church, and we are excited to see His purpose unfold as we awaken to Him.
The Awaken Commitment
As we continue to reach our city and lay a foundation for the next generation, we have asked everyone who calls Cornerstone Church home to make a commitment and join us as we invest in our community. We want everyone at Cornerstone to pray, seek guidance from God, and commit.

Take some time to pray about committing:
My Time – I will pray that I and my church will AWAKEN to God's purpose.
My Talent – I will find my place to volunteer and serve in the church.
My Treasure – I will give financially to support the AWAKEN campaign.
Downloads & Links

Awaken Brochure
Commitment Card
Give to Awaken
Awaken 411
Awaken FAQ
Despertar
If you want to stay up-to-date with everything that is happening with Awaken, be sure to sign up for our text message communication service. All you have to do is opt-in to the system by texting @awakenrome to 81010. After you opt-in, you will begin receiving text alerts regarding Awaken. There is no obligation - you are free to opt-out at any time. Normal text messaging rates will apply. If you have problems opting in, or questions about this service, call our church office at 706.234.4923 or email us at

This email address is being protected from spambots. You need JavaScript enabled to view it.

. Instructions PDF


MARCH 26, 2017 // CELEBRATION SERVICE
FEBRUARY 26, 2017 // OPEN HOUSE
FEBRUARY 1, 2017 // MAIN AUDITORIUM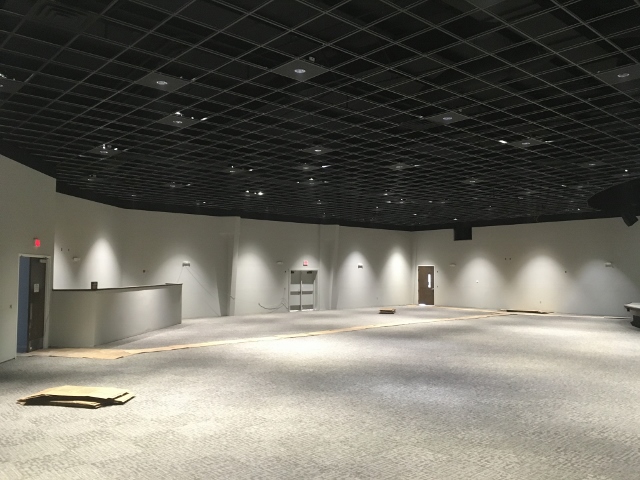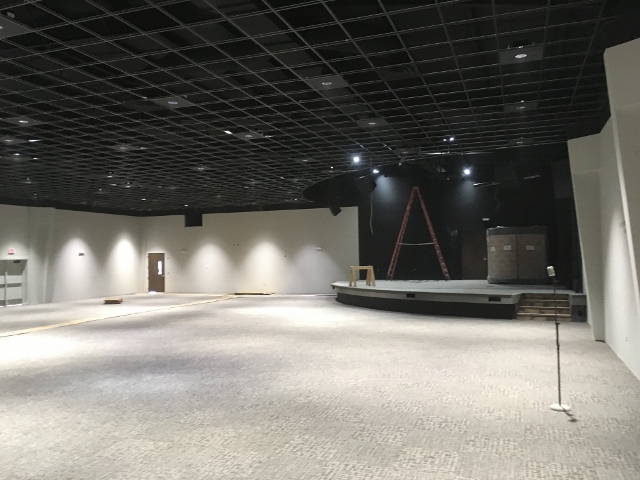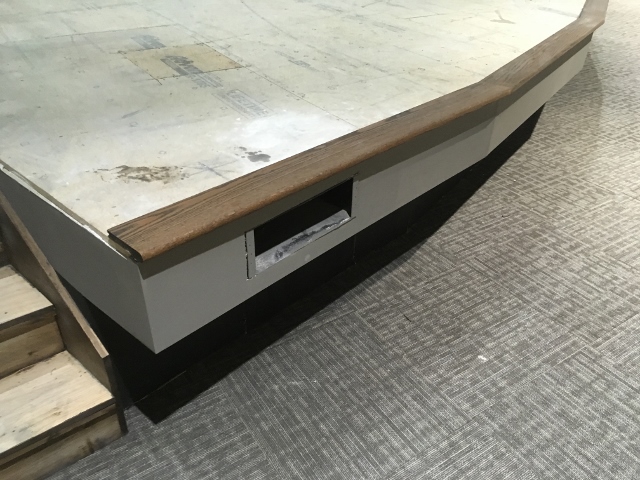 NOV. 2016 - JAN. 2017 // WALLS PAINTED, CARPET & TILE INSTALLED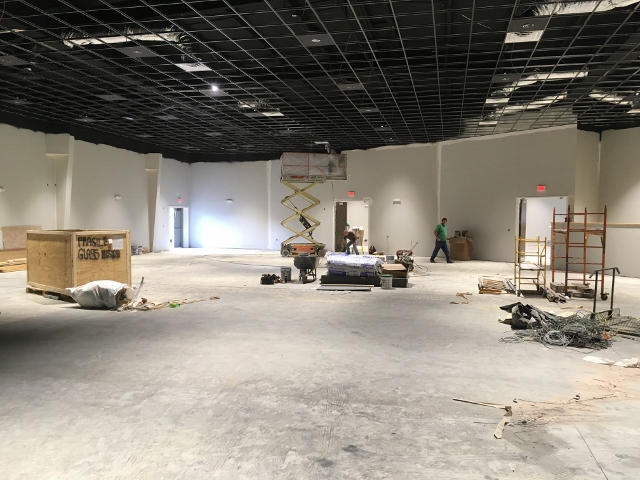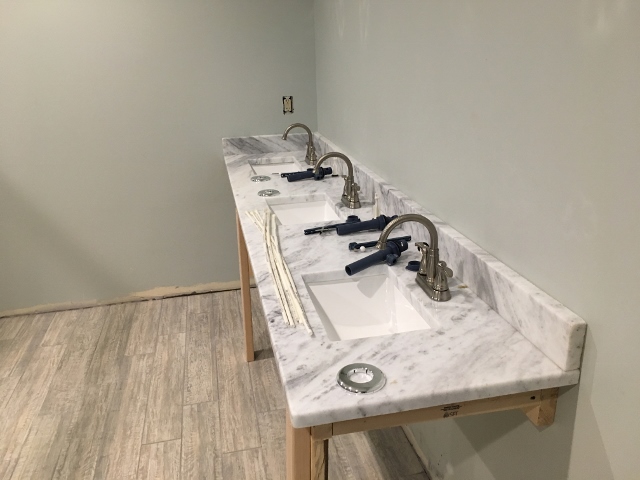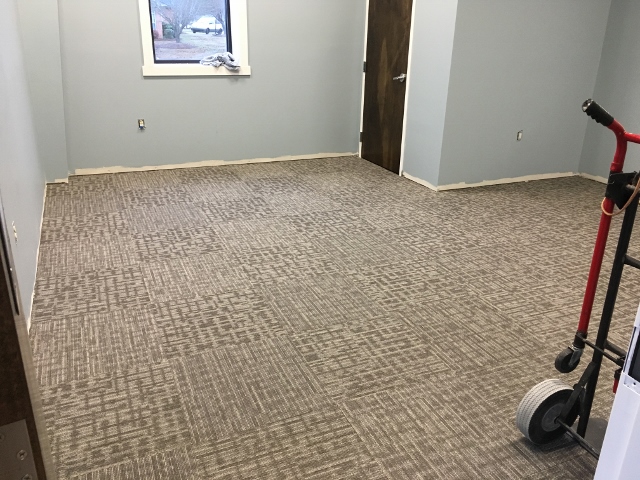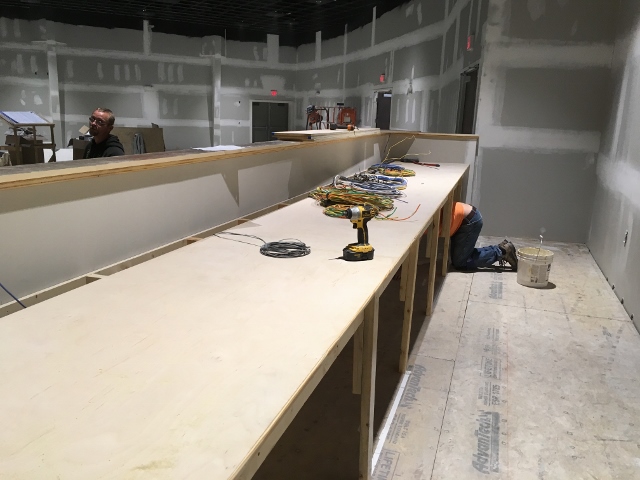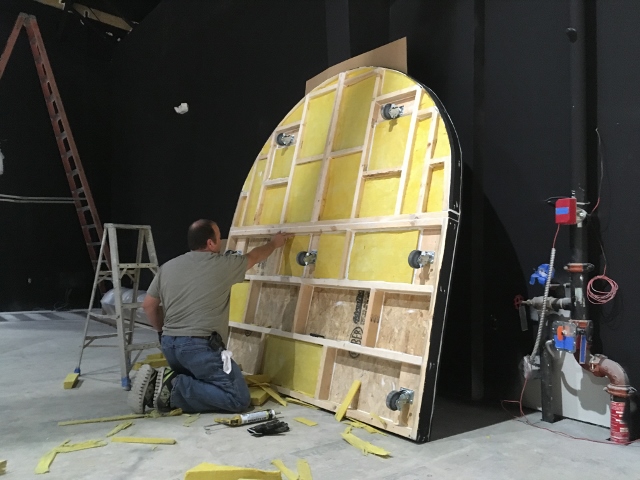 OCTOBER 2016 //  NEW WALLS OUTSIDE AND INSIDE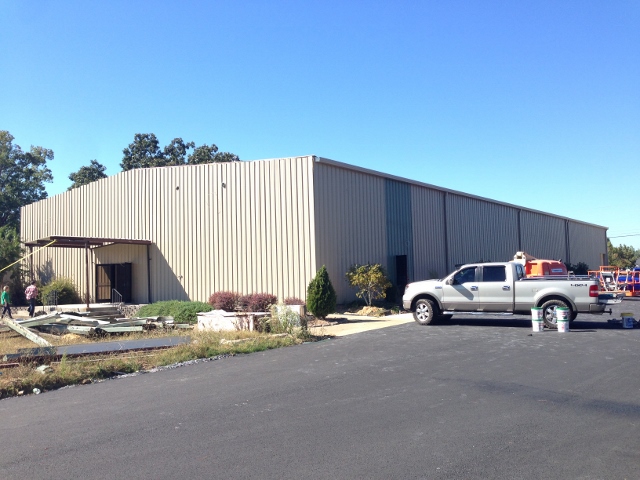 SEPTEMBER 26, 2016 // SHEETROCK BEING INSTALLED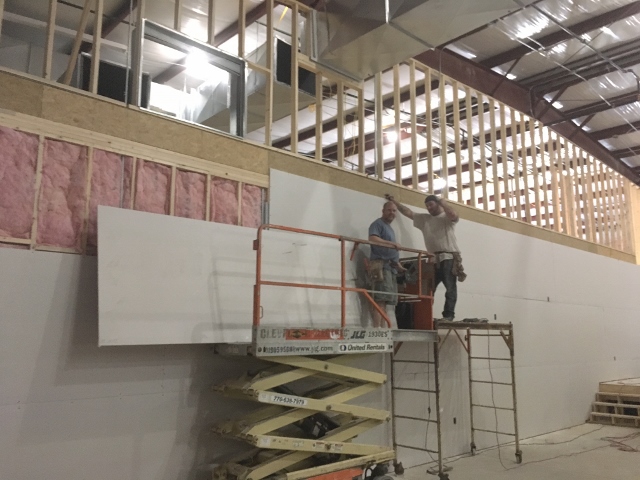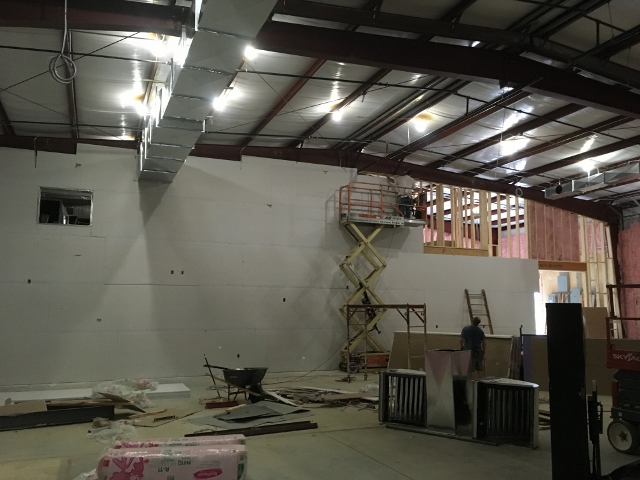 SEPTEMBER 15, 2016 // POURING THE PARKING LOT PAVEMENT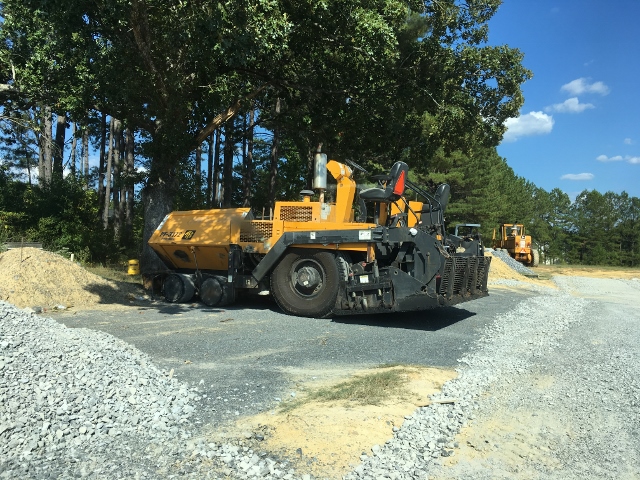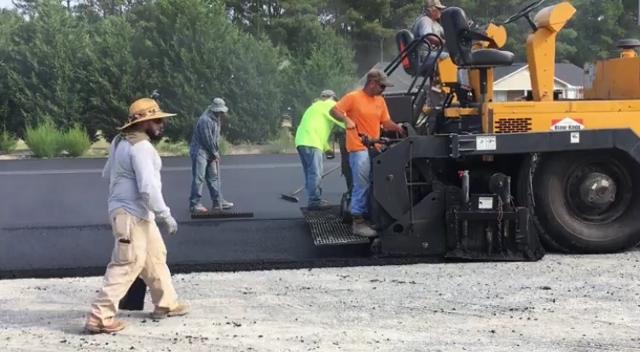 SEPTEMBER 13, 2016 // THE SHEETROCK HAS ARRIVED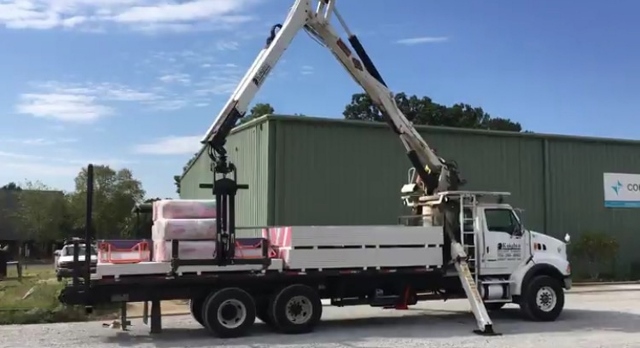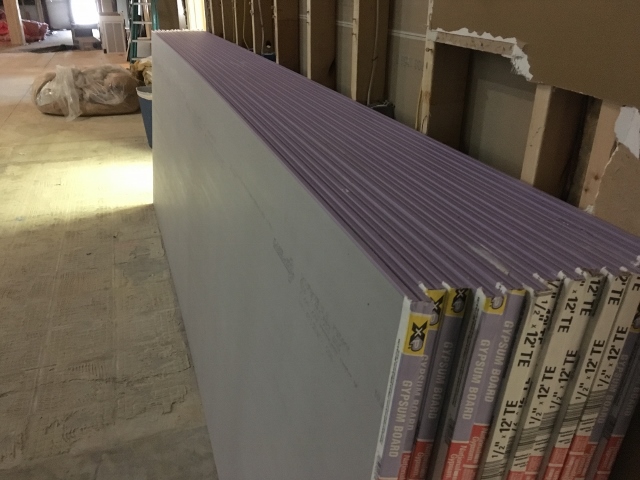 AUGUST 2016 // POURING CURBS & PARKING LOT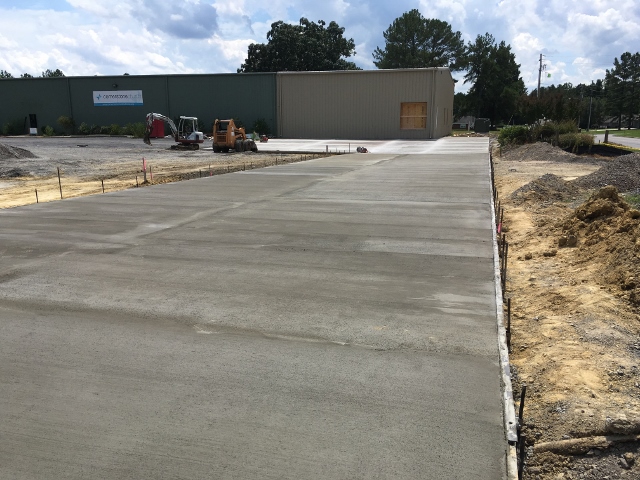 AUGUST 2016 // POWER BOX & POWER HOOKUP INSTALLATION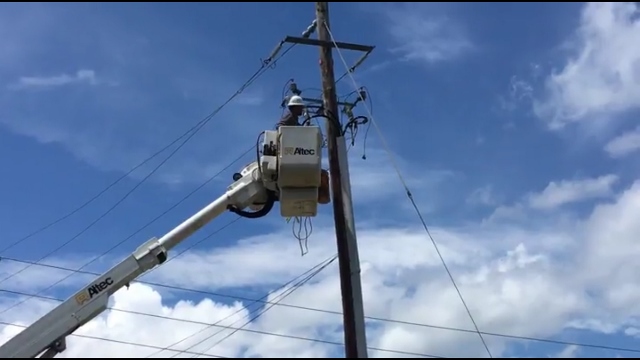 AUGUST 2016 // INDOOR LIGHTING ARRIVED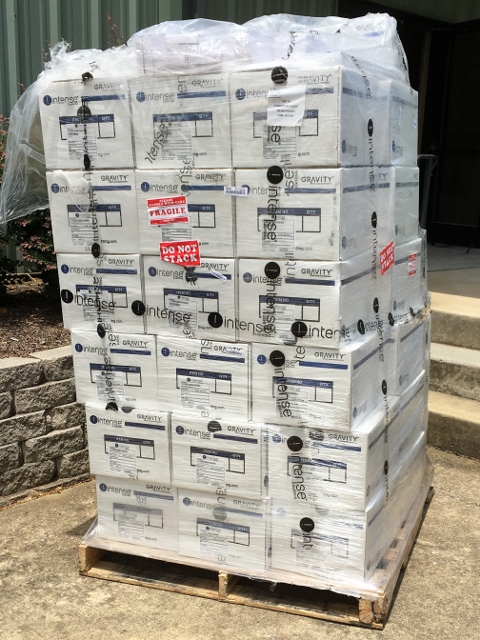 JULY 20, 2016 // PARKING LOT PREP & DRIVEWAYS CONNECTED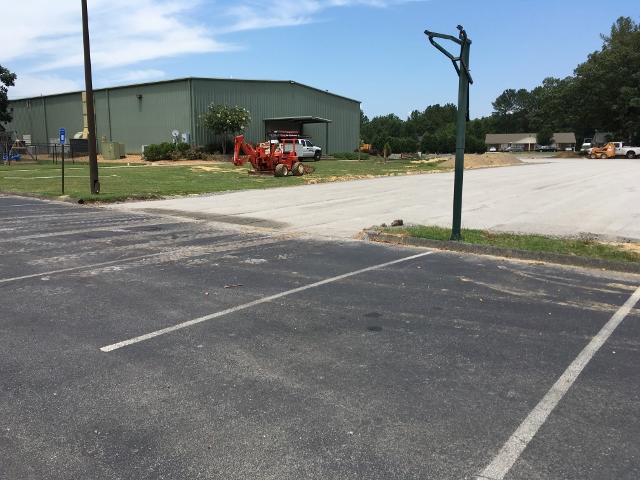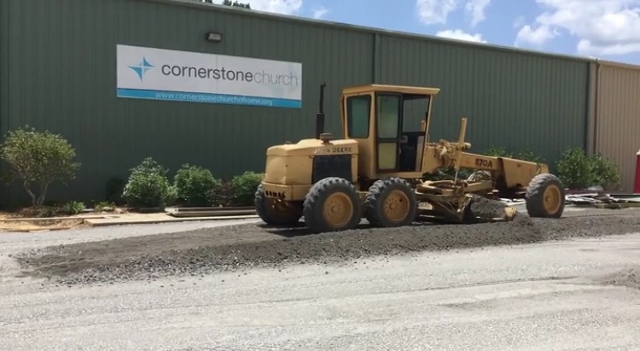 JUNE 1, 2016 // BEHIND THE SCENES TOUR
MAY 11, 2016 //  STAGE & ELECTRICAL WIRING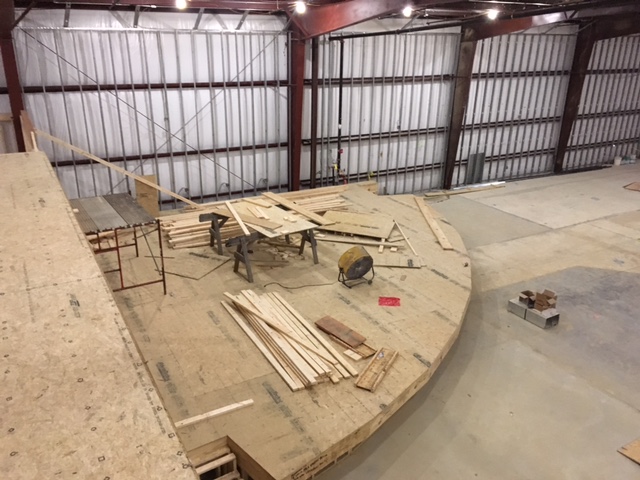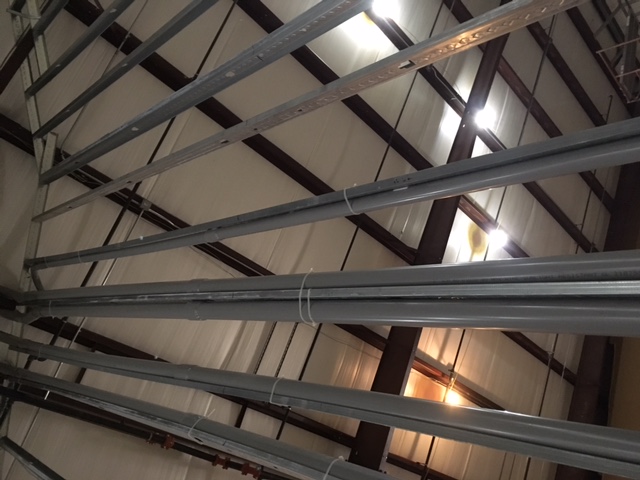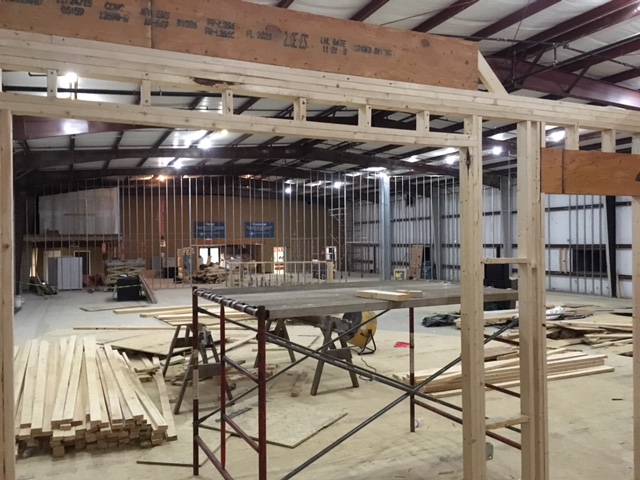 APRIL 28, 2016 // RESTROOMS, CLASSROOMS & HALLWAY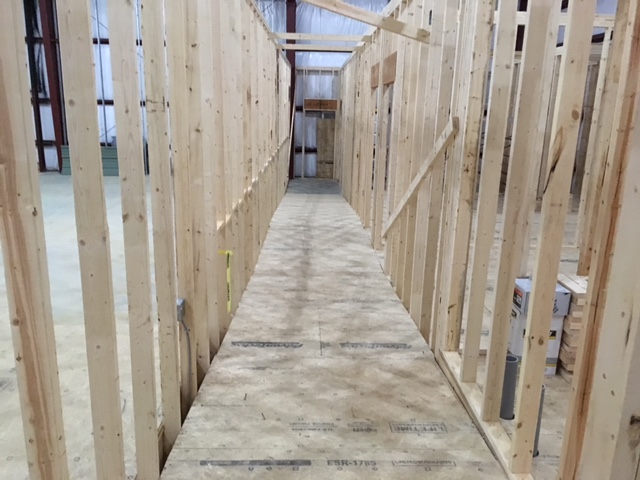 APRIL 17, 2016 // PRODUCTION BOOTH & STAGE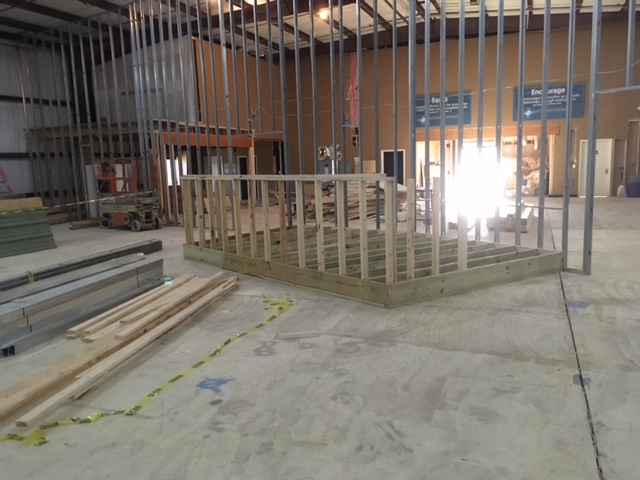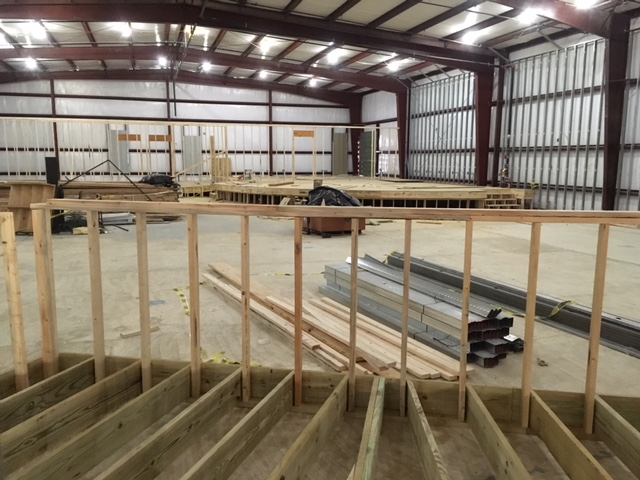 APRIL 10, 2016 // WRITING ON THE WALLS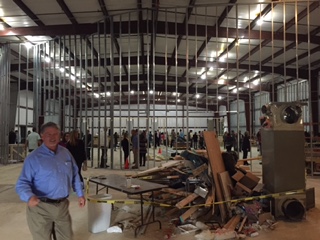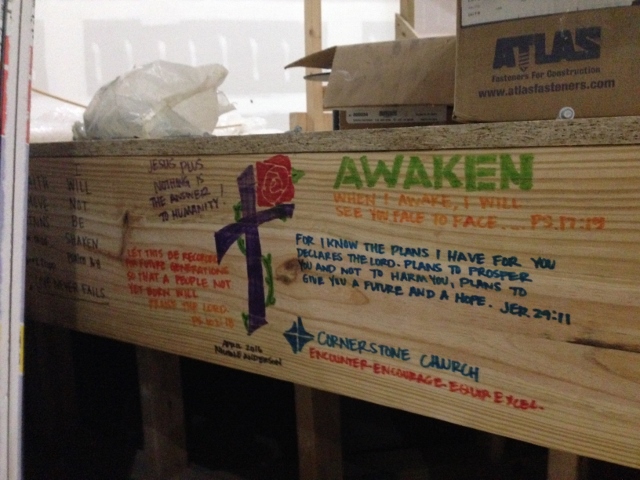 FEBRUARY 2016 // BUILDING EXPANSION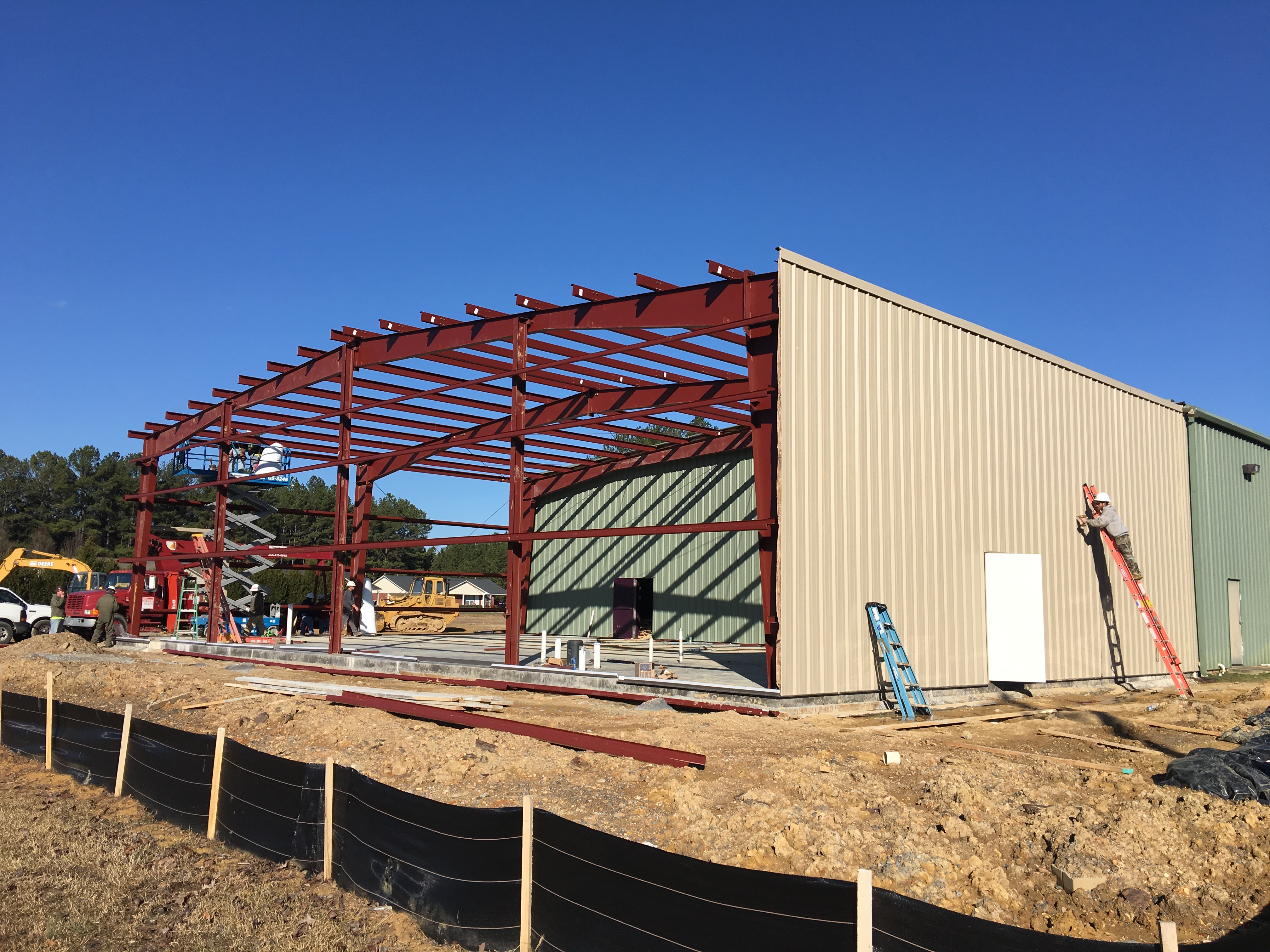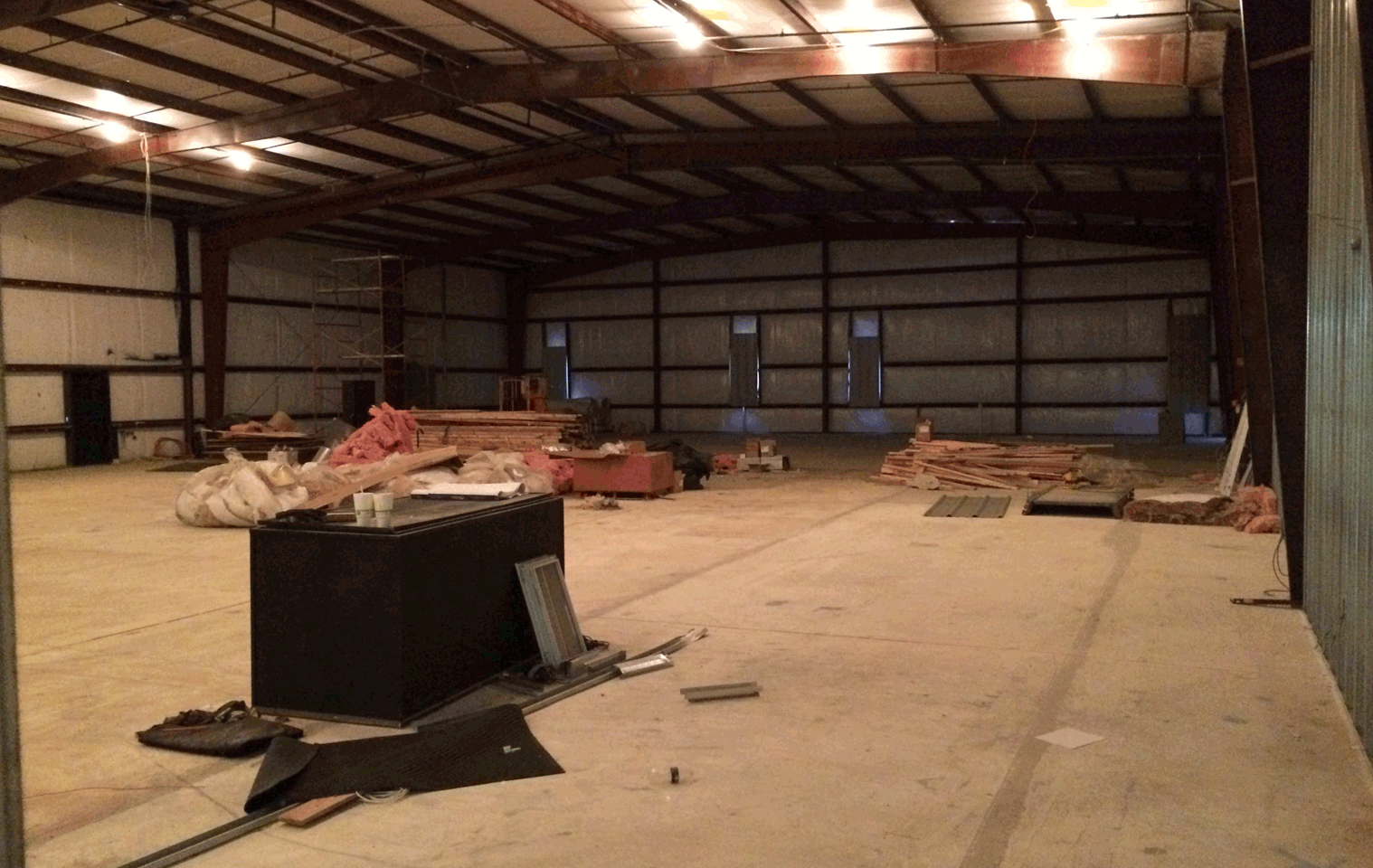 JANUARY 2016 // POURING FOUNDATION FOR BUILDING EXPANSION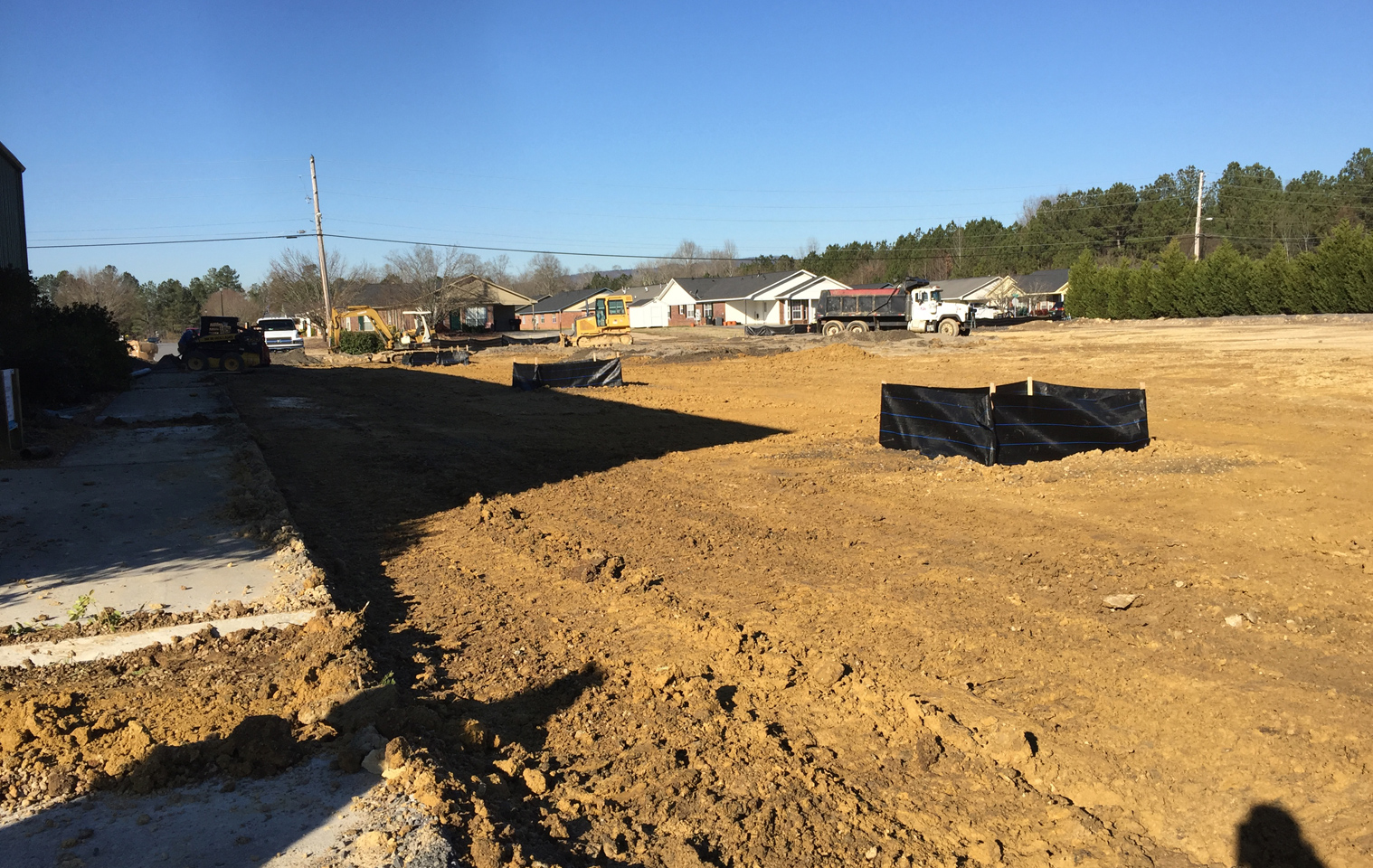 DECEMBER 21, 2015 // WALLS GOING UP!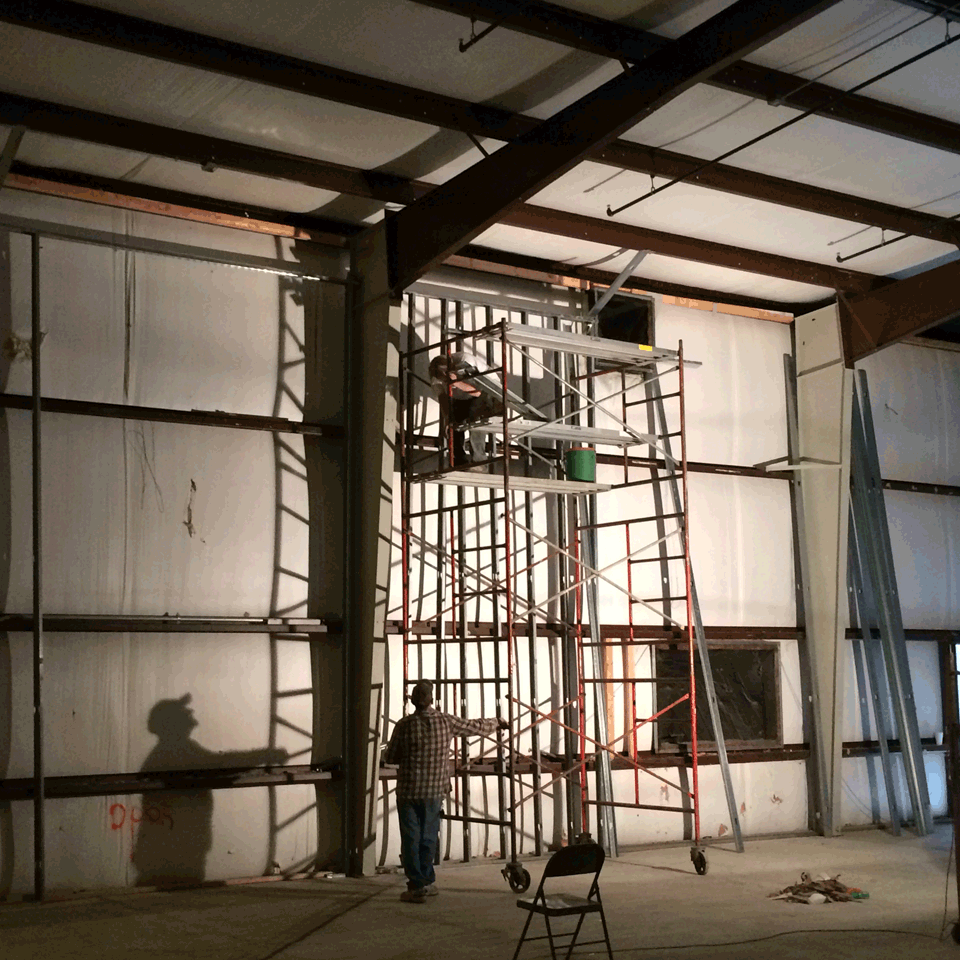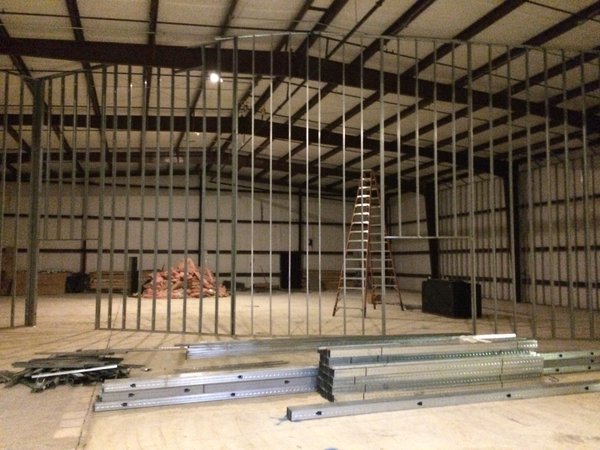 DECEMBER 7, 2015 // PREPPING THE NEW PARKING AREA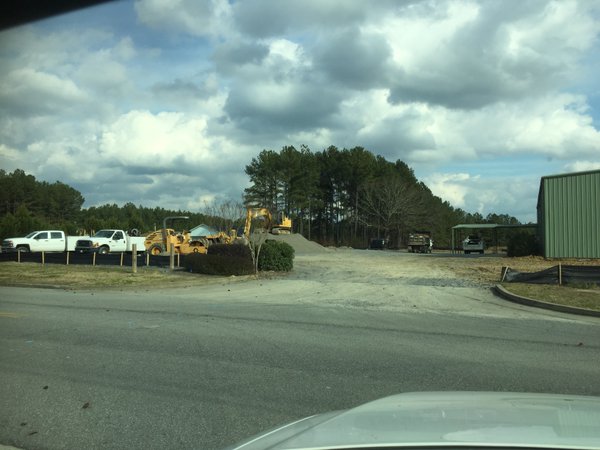 NOVEMBER 23, 2015 // TREES CUT DOWN FOR BUILDING EXPANSION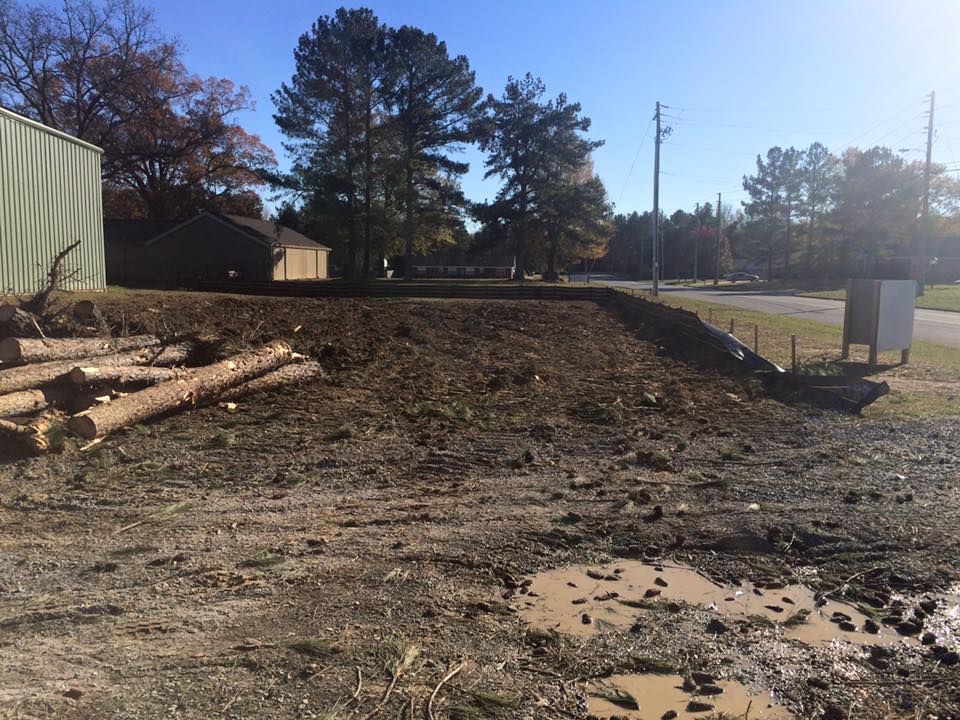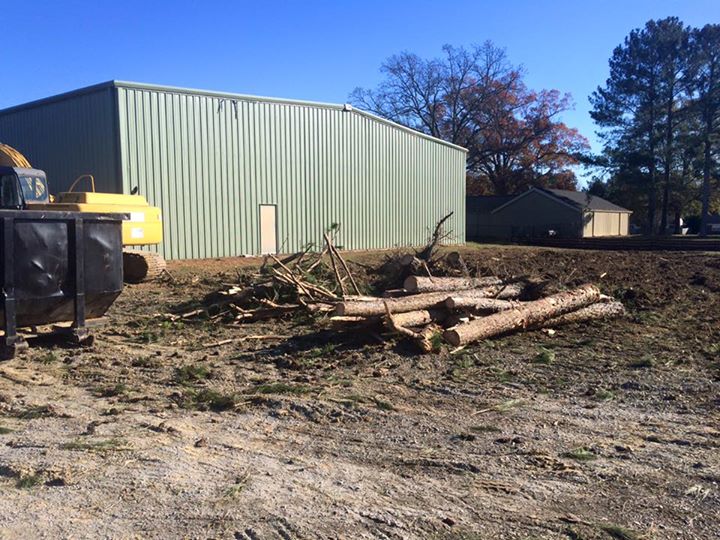 NOVEMBER 2015 // EQUIPMENT ARRIVING TO BREAK GROUND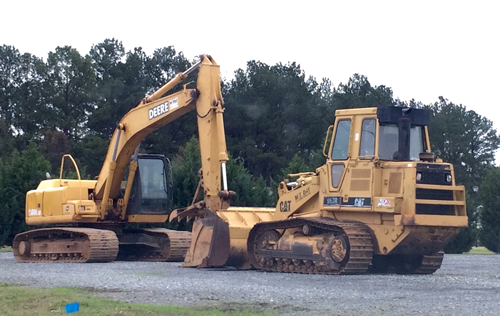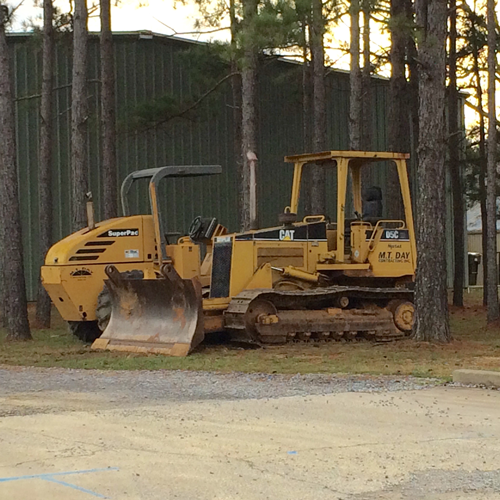 OCTOBER 2015 // BUILDING PERMITS RECEIVED
After much planning and adjustments to reflect new codes that are required for our worship space, we finally received our building permits to proceed with Phase 2 Construction. This phase will include renovations of the Main Auditorium – like expanded seating capacity, additional restroom space, expansion of lobby and gathering spaces, classrooms, new nurseries and a nursing mothers' room. We will also be paving the North Lot and gaining much needed parking spaces with pavement instead of gravel.
DECEMBER 2014 - FEBRUARY 2015 // DEMOLITION OF MAIN AUDITORIUM

We had a few work days in December and February to work on demolition in the Main Auditorium. There were lots of volunteers who showed up to help; and boy did they work hard. Volunteers tore out sheetrock, insulation, carpet, tile and even walls. The Volunteer crew made it possible for us to save quite a bit of money by doing the demolition ourselves, and it also made it so much easier for the construction crews to get started on their different areas of trade.

MAY 2015 // KIDS BUILDING CONSTRUCTION COMPLETE
Due to freezing weather in January 2014, which caused water damage in the Kids Building, we were able to do some updates while repairing that building. The last major piece of those updates was installing new carpet in the hallway in May. We may do a few more updates to the Kids Building during a future construction phase.
MARCH 2015 // PASTOR STEPHEN DANIEL HIRED TO OVERSEE CORNERSTONE KIDS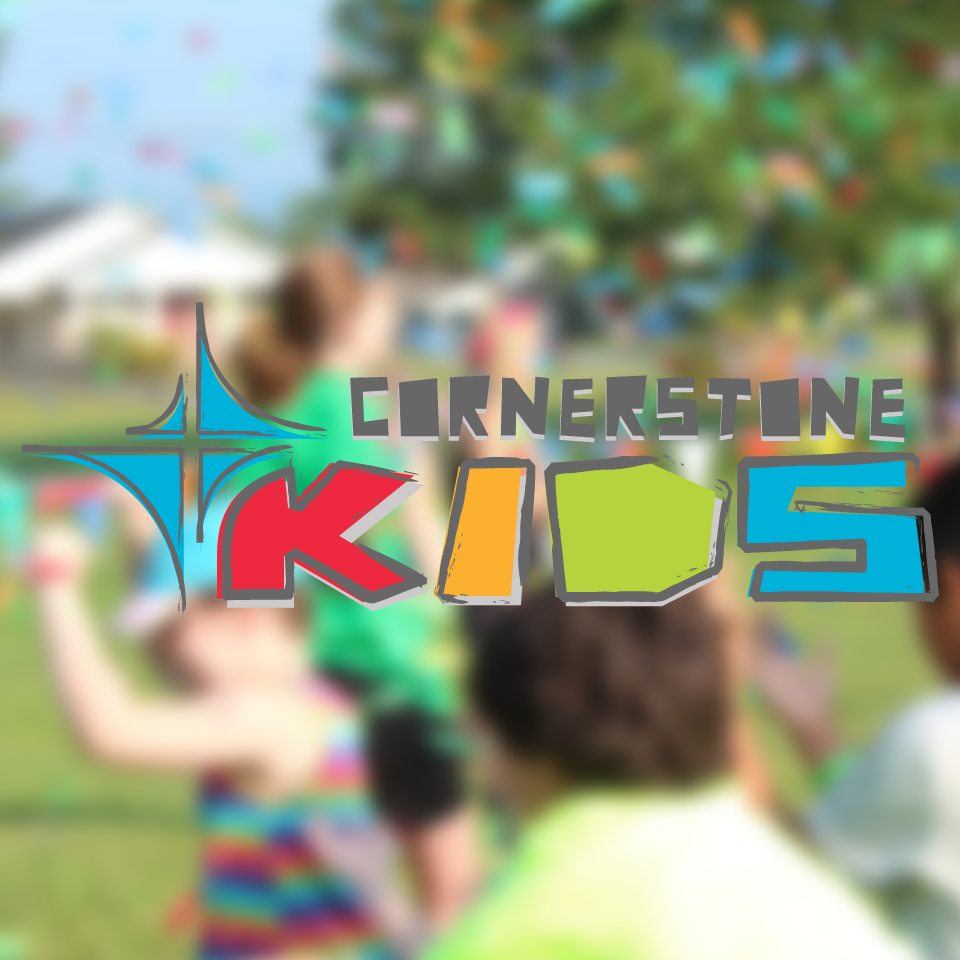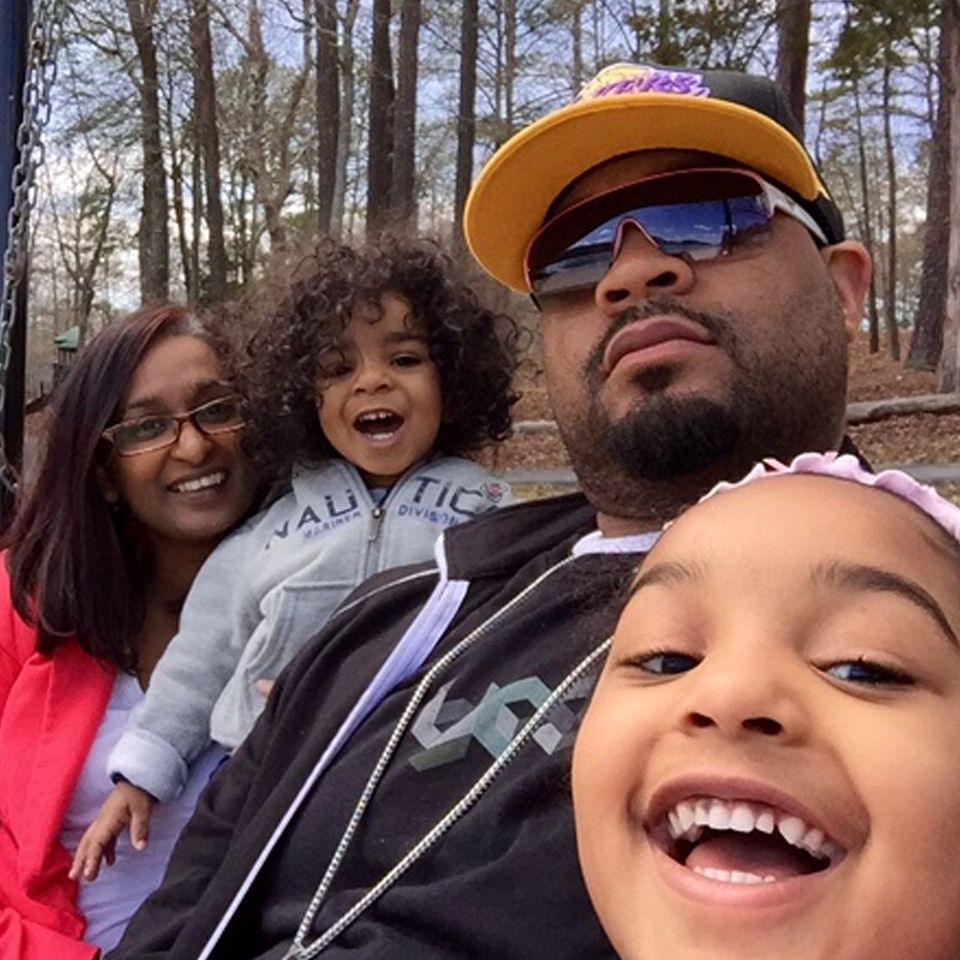 Pastor Stephen Daniel and his family came to Cornerstone Church in March 2015. Pastor Stephen is originally from Detroit, Michigan. He graduated from Rhema Bible College in Tulsa, OK with a focus in Children's Ministry. Pastor Stephen has been ministering to kids for over 15 years. He has a heart for kids and wants to see them experience the love of God of their lives. We are so glad to have Pastor Stephen, his wife Pearl and their two kids at Cornerstone Church.
MARCH 2015 // CORNERSTONE EN ESPANOL RENOVATIONS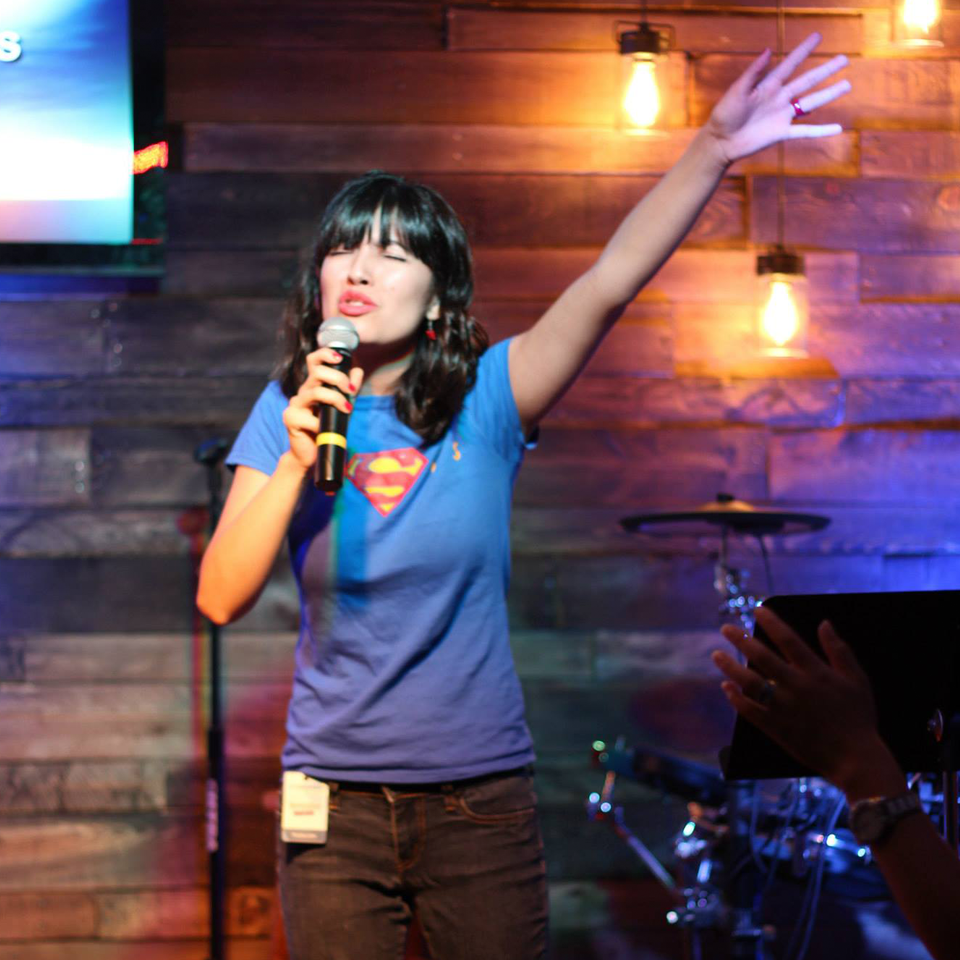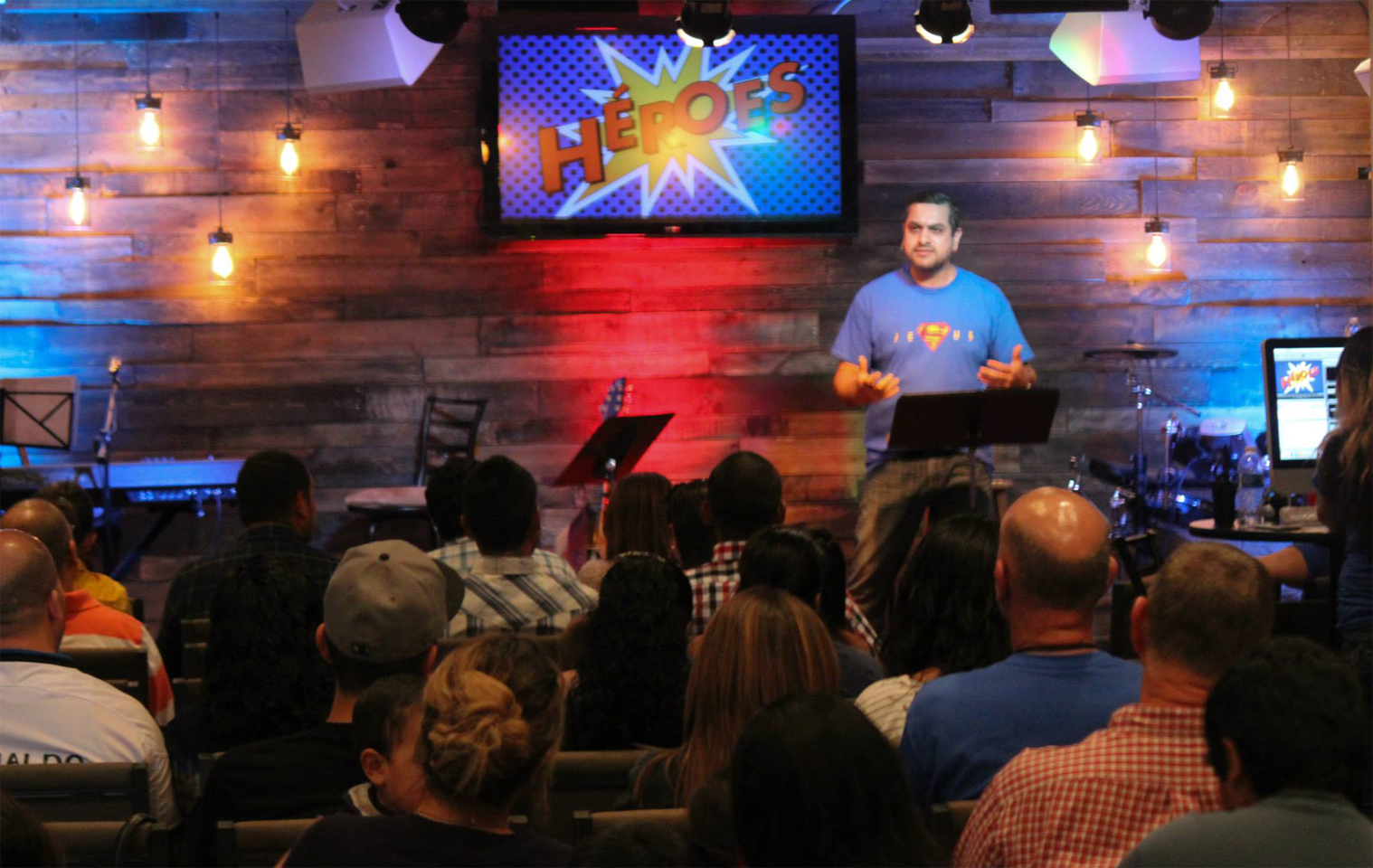 During the campus construction process, Cornerstone en Español has been holding services in the former Elevate Building. In March 2015, Pastor Victor and several church members completed a few updates to the building – including renovating the attic for office and classroom space, adding a stage for worship and teaching, and upgrading a few more areas so the building would work better for church services. Once the campus renovations are completed, Cornerstone en Español will begin holding services in The Chapel.
APRIL - MAY 2014 // THE CHAPEL RENOVATIONS COMPLETE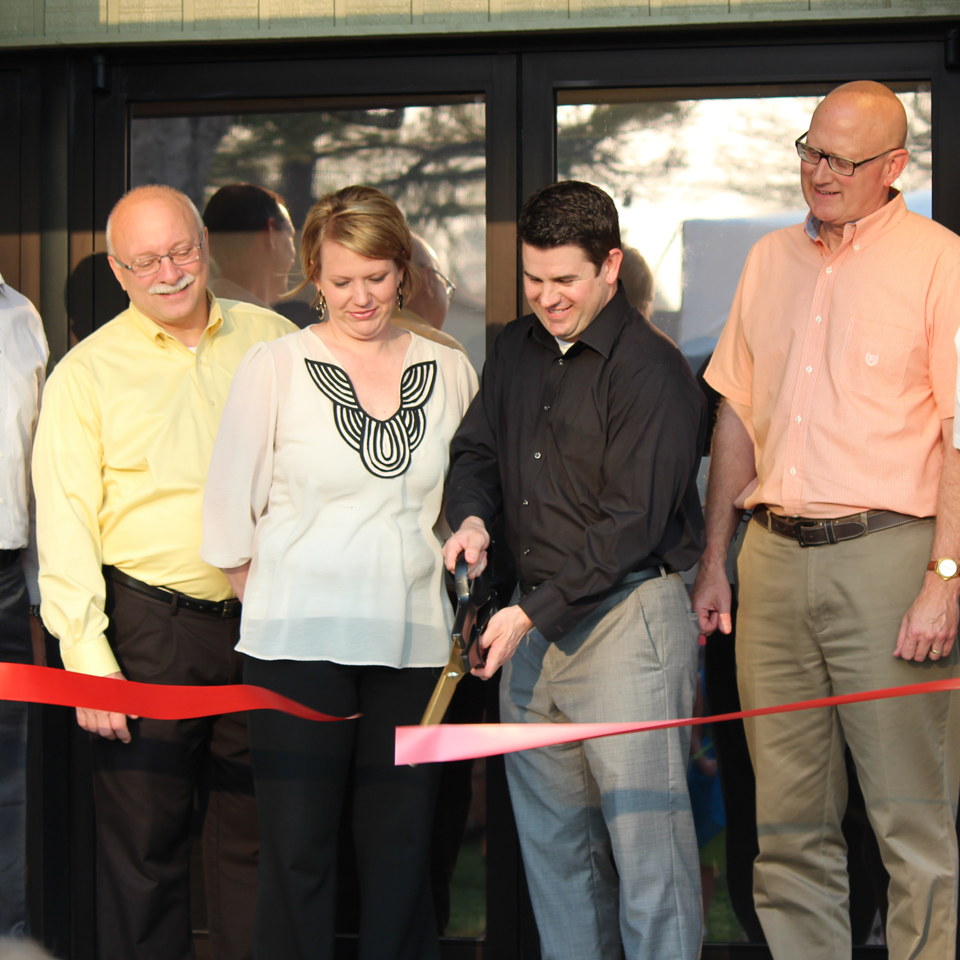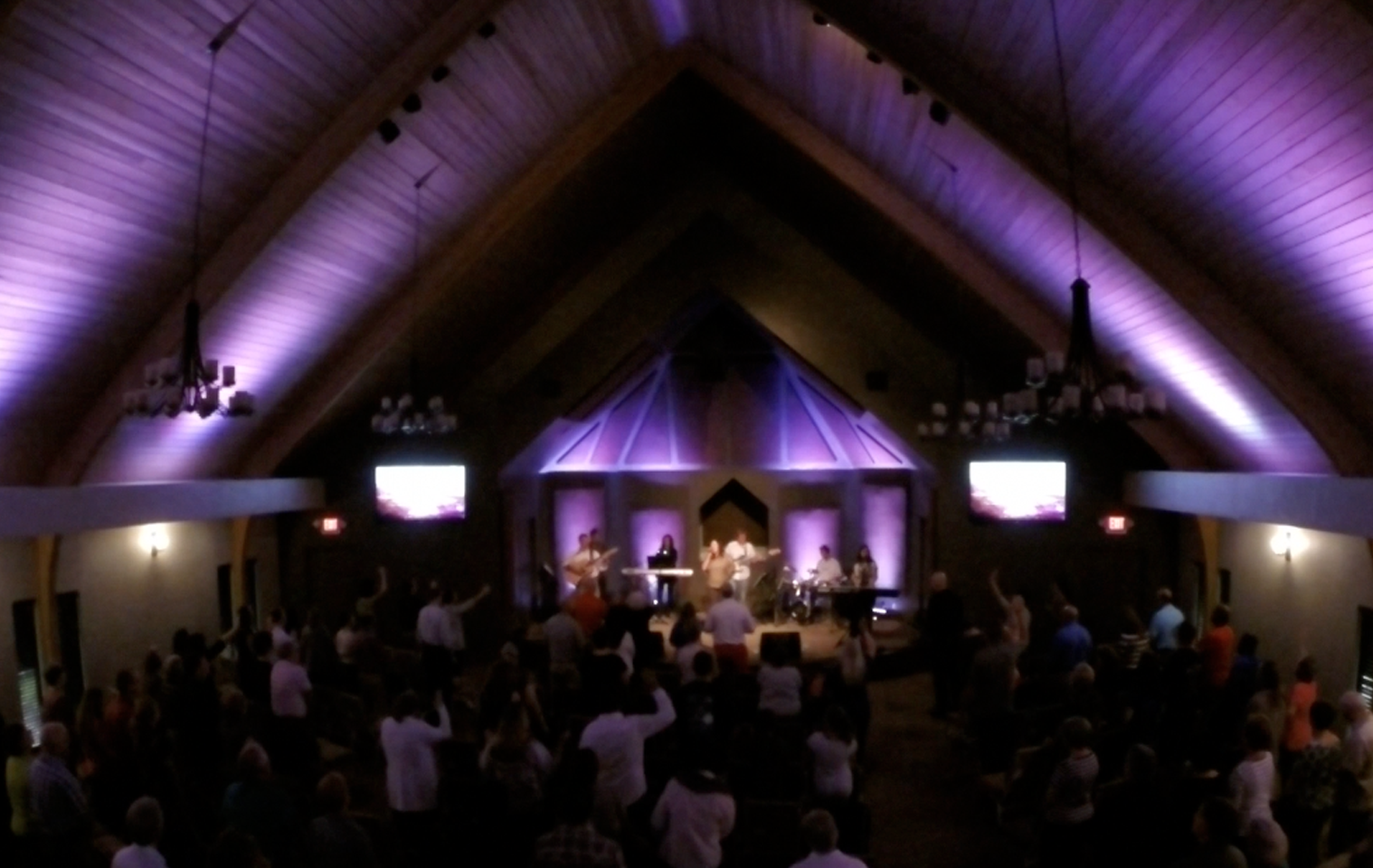 The grand opening of the newly renovated Chapel was held on April 10th. The Chapel is now able to seat approximately 250 people. We were also able to add additional restroom space as well as a Nursing Moms' Room in the lobby. On May 4th, Cornerstone's main weekend services moved to the Chapel to make way for future renovations to the Main Auditorium.
JANUARY 2014 // KIDS BUILDING FLOODED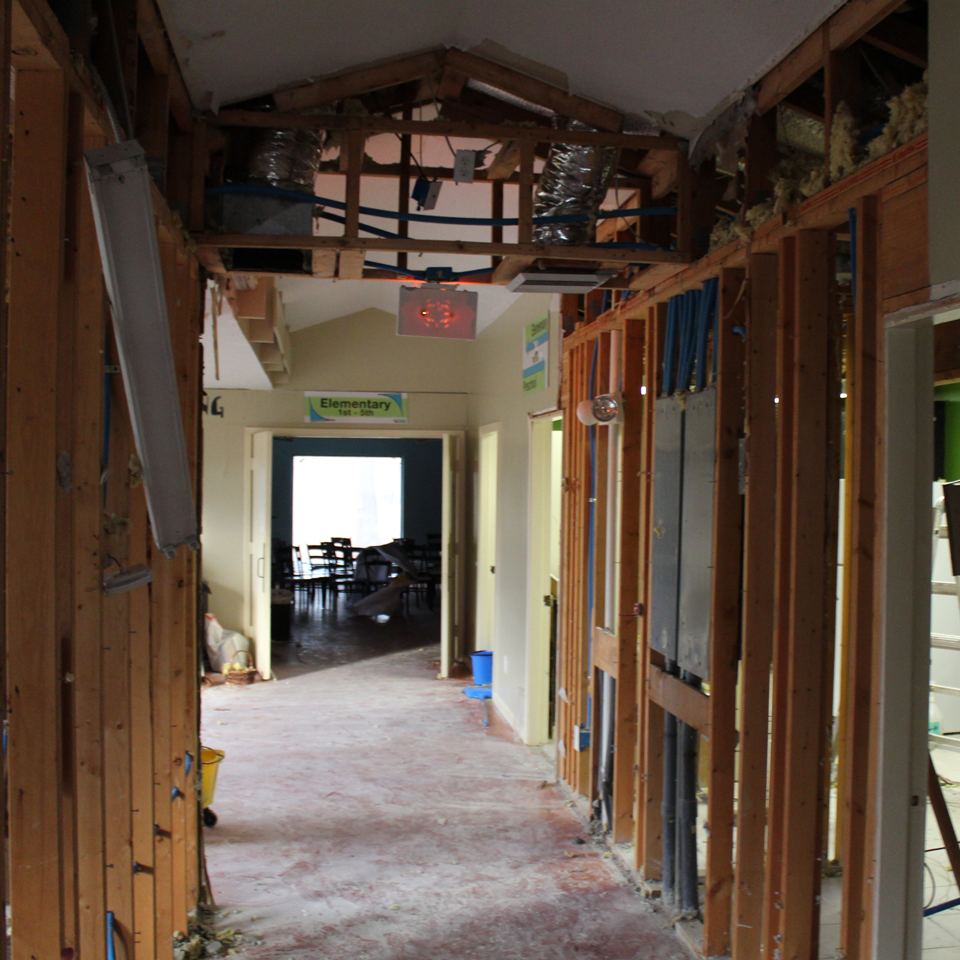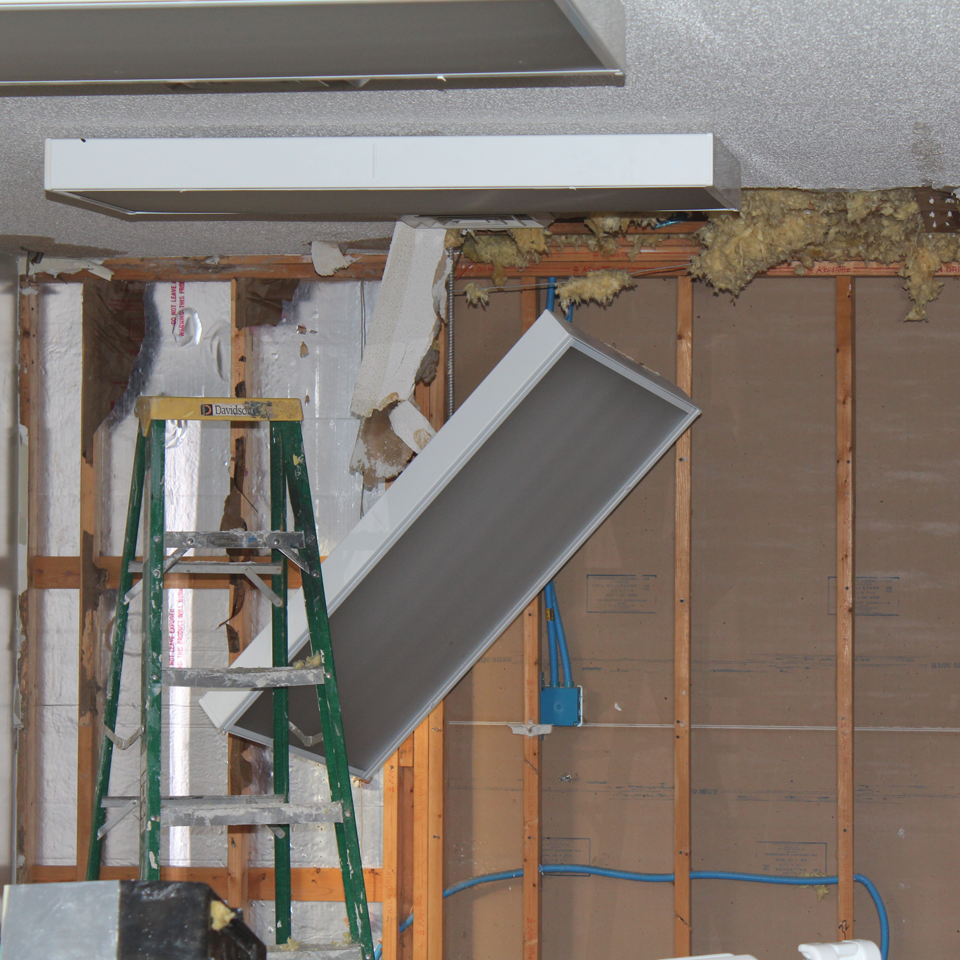 Freezing weather in January 2014 caused major water damage in the Kids Building. While repairing the water damage, we began making some much needed updates to that building, including renovating the elementary classroom, kitchen, bathrooms, lighting and carpet. We even started some renovations on the exterior of building.
SEPTEMBER 2013 // CONSTRUCTION BEGINS ON THE CHAPEL
We officially have a General Contractor to oversee the renovation project, so we're making preparations now to move forward with construction in the building formerly called Equip. In September, we had a demolition work day in the Equip Center. Volunteers worked a good portion of the day to clear out everything we could to get the building ready for the construction crews to get started.