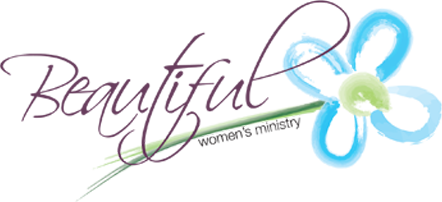 About Beautiful Women's Ministry
Our Beautiful Women's Ministry desires to help you become a fully devoted follower of Christ and discover the fulfilling rewards of living a life totally surrendered to Christ.
Our classes and events are designed to help you change and grow in the Lord through worship, study and encouragement. Our hope is that you will feel loved and welcome.
It is never too late to become a Beautiful Woman!
Beautiful Night Events
Several times a year, our women's ministry hosts a Beautiful Night. This is a great time to leave all your worries behind as you come together with friends to worship, laugh, relax and receive from God.
Beautiful Night starts with coffee, snacks and fellowship before the worship service begins.The service includes praise and worship with Cornerstone's own worship team, as well as an encouraging and inspiring message from Haley Hagerty, Director of Beautiful Women's Ministry.
Beautiful Night is a free event, but we ask that you register ahead of time just for planning purposes. We hope to see you at our next event!
Beautiful Garden Brunch // June 17
As we anticipate the sunny Summer days of June, we are preparing a Beautiful Brunch for the ladies of Cornerstone to relax and enjoy a wonderful time of fellowship. We want to invite all ladies ages 6 and up to join us on June 17th from 10am to 12pm. Registration is $7 per adult and $5 per child. All children must be accompanied by an adult for this event. We have some special things planned and look forward to seeing you there!
This event will be held at Grace Oaks, 505 Rush Chapel Rd NE, Adairsville, GA 30103-5029
IMPORTANT!!
**To ensure correct pricing while registering, please select only the adults who will be attending (18+) on the first page. You will select the girls ages 6-17 on the next page.
Beautiful Wives Club
Hey Ladies, be sure to attend our Beautiful Wives Club that is held every 3rd Friday night at 6:30pm. The Beautiful Wives Club is a time where wives can come together to encourage and challenge one another to love their husbands well. This comes from Titus 2:4. We will have light snacks and coffee.
*Beautiful Wives Club will not meet during the months of June, July & December.