Our children's ministry is designed to minister to children from birth through fifth grade. Our ministry is broken down into three main groups: Nursery (birth to 23 months), Preschool (2 years through kindergarten), and Elementary (1st through 5th Grade). We want to teach the Word of God to every age group at their own level, while preparing them for the next class and a lifetime of service for the Lord. Kids check-in for all classes begins 15 minutes before each service.
Cornerstone Students
Cornerstone Students is for students 6th through 12th grade. Our services are held on Sunday nights. Services start at 6pm and end at 8pm. We meet on the Cornerstone Church Campus, and services are held in the Chapel.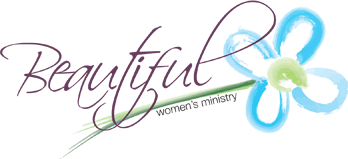 Our Beautiful Women's Ministry desires to help you become a fully devoted follower of Christ and discover the fulfilling rewards of living a life totally surrendered to Christ. Our classes and events are designed to help you change and grow in the Lord through worship, study and encouragement. Our hope is that you will feel loved and welcome. It is never too late to become a Beautiful Woman!
Cornerstone Worship

Our vision is to see people encounter God in worship and be transformed in His presence through a growing, personal relationship with Jesus Christ. We believe that worship is about relationship, and a strong relationship with Jesus is built upon the Word of God, the Spirit of God and the house of God. That is why we base our ministry upon that foundation. Our worship teams and worship services are grounded in the Word and empowered by the Holy Spirit. Our teams are committed to this local church and to each other.
Es nuestro anhelo poder servirte para que tú y tú familia se encuentre con Dios Hoy. Tal como eres, con libertad y alegría. El desea ayudarte, bendecirte y ser tu amigo. ¡Acércate a Jesús! Es más simple de lo que piensas…
Outreach & Missions

At Cornerstone, we not only want to go into the nations of the world and preach the Gospel; we want to minister to the needs of the people out of our love for them. We believe that salvation is the primary need of all people, but we also desire to see the love of Jesus demonstrated in our actions in response to the physical needs of the people. We believe that is the way Jesus lived and ministered, and it is our desire that the people of the earth would see Jesus in us.

Each week at Cornerstone Church, it takes over 100 volunteers to make what we do here possible. There are many ways that you can get connected with us to serve our church and community. God created each of us with a unique purpose, and if he created each of us with a purpose then he has also has a place for us to fulfill that purpose. With that thought in mind, we want to help you find your perfect fit at Cornerstone Church. On the third Sunday of each month, we have Discover Together which explores your personality, gifts and talents to start the process of finding your place at Cornerstone. To register for Discover Together, click here.