Text GIVE to
(706) 622-3034
This is Cornerstone's Unique Giving Number in order to receive your gift.
Text to Give is only available in the United States.
International givers can give through one of the additional ways listed here.
Text to Give Instructions
You can link your mobile phone number with a back account, credit or debit card you provide and you'll be ready to give securely, easily, and instantly. You can give tithes and offerings to Cornerstone Church via text message.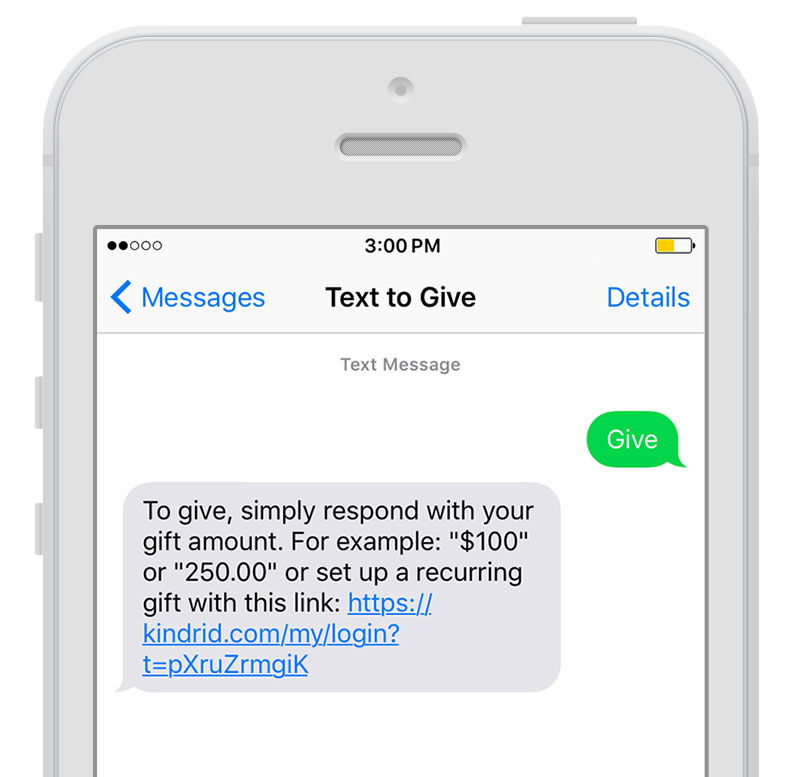 Step 1: Start a new text message to: (706) 622-3034
Step 2: Enter the $ amount you want to give
Step 3: Send text message
The first time you use Mobile Giving you will need to follow a link to enter your bank account or credit card information. After that, you can donate any time by one simple text!
Example: Text 100  (makes a $100 Donation to Tithes & Offerings).
Tip: Remember to save (706) 622-3034 to your contacts for future giving.
If you have any questions or need help, just email the This email address is being protected from spambots. You need JavaScript enabled to view it. or call (706) 234-4923.
Edit your Giving

Update your information, switch payment sources and view your giving history by texting EDIT to (706) 622-3034.
Request a Refund

If you make a mistake, text REFUND to (706) 622-3034 to cancel your last gift amount. You must text REFUND within 15 minutes to refund the gift.