Outreach
Jesus said, "I have been given all authority in heaven and on earth. Therefore, go and make disciples of all the nations, baptizing them in the Name of the Father and the Son and the Holy Spirit. Teach these new disciples to obey all commands I have given you. And be sure of this: I am with you always, even to the end of the age." Matthew 28:18-20 NLT
Based on the Great Commission Jesus gave to us, reaching our community and the world with the good news is an important part of our mission at Cornerstone Church. Sometimes that mission is accomplished in our own neighborhood, and sometimes it takes us around the world.
At Cornerstone, we not only want to go into the nations of the world and preach the Gospel; we want to minister to the needs of the people out of our love for them. We believe that salvation is the primary need of all people, but we also desire to see the love of Jesus demonstrated in our actions in response to the physical needs of the people. We believe that is the way Jesus lived and ministered, and it is our desire that the people of the earth would see Jesus in us.
Local Outreach
At Cornerstone Church, we want to show the love of God to our local community. We participate in various local outreach projects as needs arise throughout the year.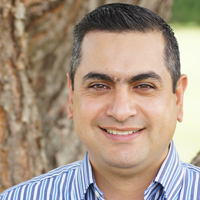 Cornerstone en Español
One of our biggest local outreaches is Cornerstone en Español. Pastor Victor & Amy Uzcategui lead this Spanish speaking congregation within the ministry of Cornerstone Church. Cornerstone en Español is a growing ministry that reaches those in our community who's first, or even second, language is Spanish. This ministry's worship services are held simultaneously with Cornerstone's English services.
Global Outreach
We partner with missionaries in Asia, Africa, Central America, Europe and Russia.
Greg and Barbara Van Schoyck, founders of Grace Oaks Ministries, served as missionaries in rural Haiti for 17 years with the Haitian American Friendship Foundation (HAFF). In March 2012, they completed their service with HAFF, and in the fall of 2012 founded Grace Oaks Ministries, based near Rome, Georgia. Grace Oaks Ministries was born from their continuing desire to serve God through missions, mercy ministries, and Bible-based training. Their mission is to share God's grace as He has graciously shown it in their own lives, so others will come to know and grow in the love of the Lord Jesus Christ.
Jim & Bonnie DeHart have been serving in Guatemala since 2009. Their focus is the Petén jungle of northern Guatemala. The region represents 1/3 the total area of Guatemala but only 5% of the population. This sparsely populated area has the lowest economic standing in Guatemala and contains hundreds of rural villages of Mayan people. Focusing on one village at a time, Jim & Bonnie minister to the poor and make disciples. To address both spiritual and physical needs, they combine the ministry of God's Word with Community Development projects such as: Medical Clinics, Water Catchment Systems & Filtration, Health Education, and Hygiene Training, just to name a few. Joining these projects together with evangelism and discipleship enables them to minister to the whole person. Their passion is to see these communities transformed with the Gospel of Jesus Christ.
Pastors Ariel and Maria Paz Acuna have been missionaries with Go To Nations, formerly Calvary International, since January 2003. They have two children, Faith and David. The whole family is whole-heartedly engaged in reaching Southeast Asia with the Gospel.
Ariel and his family are currently based in Chiang Rai, the northern part of Thailand. Their primary focus is to revolutionize their local churches in the areas of evangelism, leadership development, and church planting. Currently, they are training pastors and leaders from Thailand, Laos, Burma, and China.
LIFE Outreach International is a Christian, faith-based organization committed to expressing God's love in both word and deed. This commitment is in answer to Jesus' challenge to spread the Good News of His salvation to all people and every nation.
Operation Christmas Child, a project of Samaritan's Purse, is the world's largest Christmas outreach of its kind. Since 1993, Operation Christmas Child has delivered gift-filled shoeboxes to over 124 million children affected by war, poverty, natural disasters, and other crises in more than 150 countries and territories. We partner with local churches to share the Good News of Jesus Christ with those who receive shoebox gifts and offer a 12-lesson discipleship program, The Greatest Journey, that helps boys and girls learn what it means to follow the Lord and share their faith with others.
Jesus said, "Love the Lord your God with all your heart and with all your soul and with all your mind. This is the first and greatest commandment. And the second is like it; Love your neighbor as yourself. All the Law and the Prophets hang on these two commandments." Matthew 22:37-40 NIV