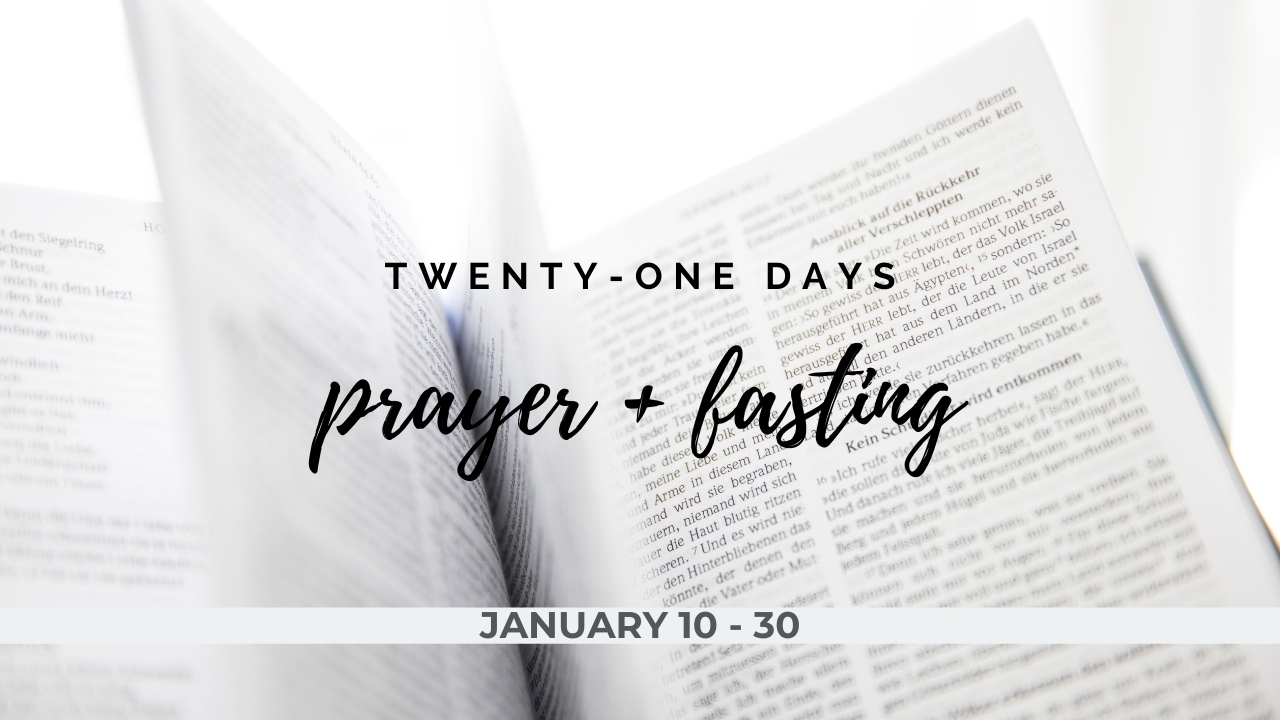 21 Days of Prayer & Fasting

At Cornerstone Church, we believe prayer should be the foundation of everything we do. We make it a priority to seek God first in prayer. We do this collectively as a church in January through 21 Days of Prayer. Throughout the Bible, we see the importance of giving God our first and best, and that is why we want to begin the year in prayer. Together, we faithfully seek God first, trusting in His power alone to create lasting impact in our world.

We know that prayer has the power to change hearts and lives, so we ask you to agree with us in prayer this January. You don't have to pray at a special place or a special time each day. You might pray first thing in the morning in your car on the way to work, or your best time might be in the evening after the kids are in bed and you finally have some quiet time to yourself. Whatever time you decide to pray will be a great time to meet with God.

We have made a list of prayer points for each day of the week, and we will be posting daily reminders on social media so we can all be praying for the same things each day. We want to pray for our church and families, but we also want to pray for others in our community, our country and the world.