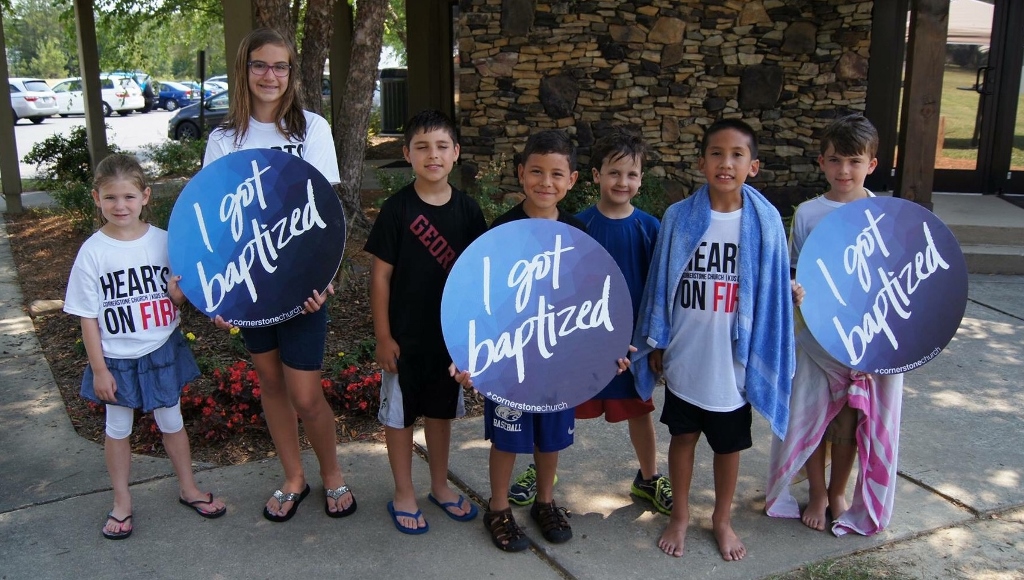 Celebrate your life in Christ!
At Cornerstone, this celebration happens through water baptism. We all have many symbols in our lives, like rings, coins, and sometimes even tattoos. Water baptism is also a symbol. It is your way of saying "I'm following Jesus." But it's also more than a symbol. It's a celebration! At Cornerstone, we want to celebrate with you. We would like to stand with you as you publicly declare you have made the decision to follow Jesus.
You are welcome to invite your family and friends to witness your baptism.​
If you are interested in being baptized, complete the form at the link below or you may register at the Information Center at one of our worship services.
Visit our event page for upcoming Baptism dates.