When you bring your child to our Preschool Department here at Cornerstone Kids, your child will experience church geared toward his or her appropriate age level.
As you experience praise and worship in the adult service, they will also experience the same in their classrooms. You can rest assured that your child is being prayed for and ministered to every time he or she is in our care.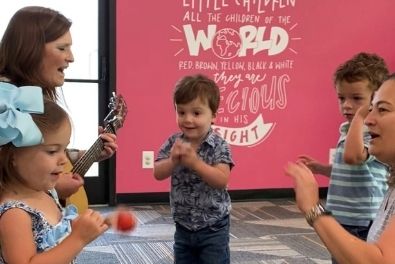 Preschool is located in the Kids Building.
Our preschool is divided into 2 classes: 2-3 year olds, and 4yr old-kindergarten. During services your child will be in the care of several qualified and trained leaders, all of whom meet required standards. Our goal is to encourage preschoolers in a growing, loving relationship with Jesus Christ and create an atmosphere where they feel a sense of belonging.
We present biblical learning materials with a hands-on approach to help establish in the hearts of the children an active faith toward God and His Word. We have designed age appropriate classes just for them. We teach the simplicity of the Gospel through a variety of stories, crafts, Bible action songs and other activities. Every lesson taught reinforces Bible truths.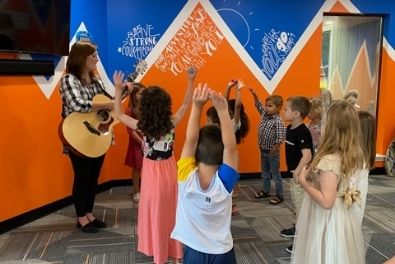 All of our classes and lessons are created to provide an atmosphere where preschoolers can have a great time while learning about how much God loves them.
Our programs are specifically designed to attract the hearts of children in such a way that their experience is the most exciting and enjoyable hour of their week.
We pray that each child will come to know and rely upon Jesus Christ throughout their lives.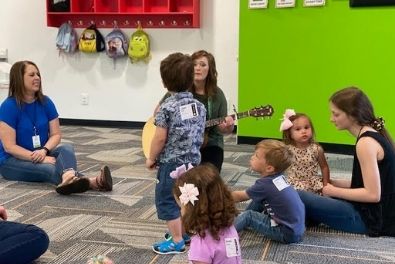 When you attend any of Cornerstone's services, we ask that you bring the following: 2-3 diapers or pull ups (if needed), a change of clothes (just in case of an accident), sippy cup (if needed). In all of our services, we provide the following snacks for the children: Goldfish Crackers, Animal Crackers and water.
 Please be sure to label all belongings including cups and diapers if left without a diaper bag. This helps our ministry partners to ensure that your child does not end up with the wrong cup or other personal item.
If your child has any food allergies please notify the room workers at the time of registration so that we may provide them with the appropriate snacks. Thank you for your cooperation.
Parent Text Alerts - text @cpp324 to 81010